Don't let "religion" cunningly take your time and money!
If "church" paid taxes, it would be "more like Jesus," right?
When
"Draining the Swamp," Include "Religion!"
The Quality of a Nation's Government Often Reflects the Dedicated Honesty of the Prevailing Religious Leadership,
…Or the Lack Thereof.
—————
Two Introductory Downloads Available Below.
Scroll Down, They're Free to View!
(20 & 28 pages each)
ClergySecrets.com GodScam.com ExodusErased.com TaxChurch.us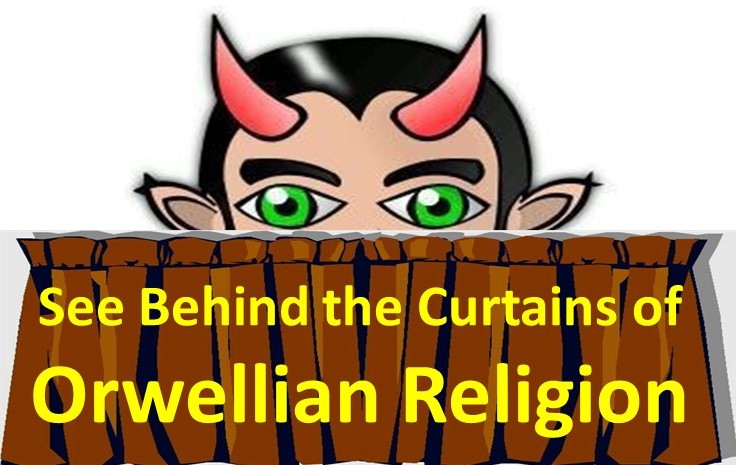 Religious Officials
Sly Masters, Not "Servants"
Paraphrasing Dr. Frank R. Wallace, "They are slaves to their own seeking of adulation, praise, and power by the easiest means available."

END TAX BENEFITS FOR "CHURCH"
From a Biblical Perspective
Since the Exodus, "blank check" support has been given to "government" by "religion" far too often. The Levites (Israel's "Priesthood") engineered this "tradition" by using "religious authority" to dishonestly cajole leverage for forcing acceptance of government that covets and steals. In payment for their loyalty, the Levites gained crony benefits FROM Israel's government. Eventually, prophets were sent to Israel because the "Priests" were Orwellian partners with government and not doing their jobs. Such "Deep-State Establishment" has continued in many nations up through the present times.

The Levites were a special evil (Genesis 49:5-7). Their Orwellian influence in the realm of religion has helped dishonest Judges (of ancient Israel), monarchs of all kinds, dictatorships, bureaucracies, and even democratic republics to covet and steal much easier "in official capacity" when the "importance" of "authority" has been slyly elevated by "religious officials" over truthful honesty. Doctrine on "authority" abounds, but "not so much" doctrine about honesty.

The Curse of the Levites has entered into the 21st Century, where it is embodied and practiced by "religious officials" who receive either direct or indirect funding (i.e. tax benefits) from government. As consequence, and virtually as tradition, "church" has chiefly supported individual rights only so long as the state is not interfered with – including the special benefits that the state gives to "religion." "Church" will not be honest about government's dishonest tyranny of coveting and stealing until "church" itself is taxed – which would truly make it "more like Jesus."
This Defines "Levitical."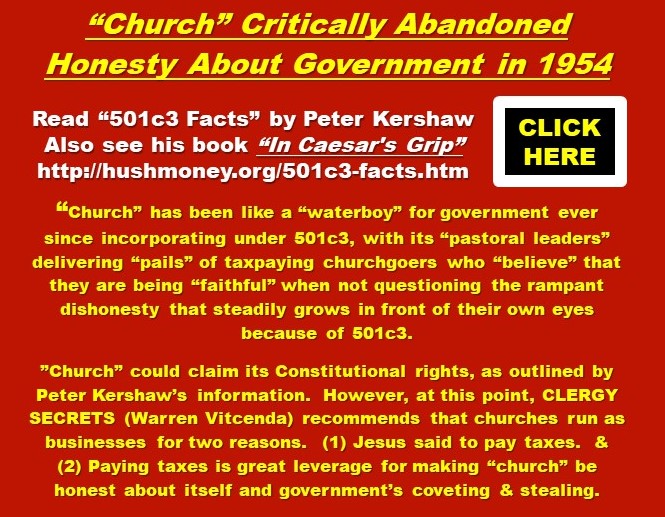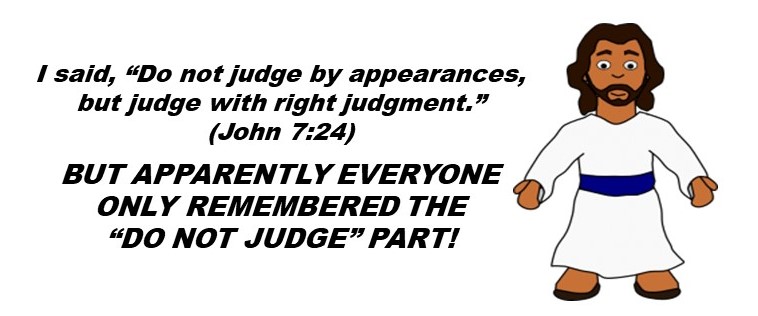 "Church" IS the ongoing source of
"cheap grace" for government.
(Research "cheap grace" by Dietrich Bonhoeffer.)


A CHOICE OF PRIESTHOODS
Jesus' Ministry was Patterned after the Priesthood Known
as the Righteous Order of Melchizedek (Hebrews 7) and
NOT after the Levitical Priesthood of Israel.
BIG DIFFERENCE!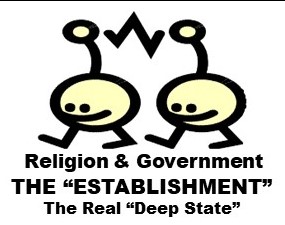 The People of God Have Been Deceived Not by Witches and Demons – But by Their Own "Authorities."
Use This to Examine YOUR Religious Officials!

The "Ministry" of the Wicked Levitical Priesthood Still Slyly Echoes the Pharaohs of Egypt!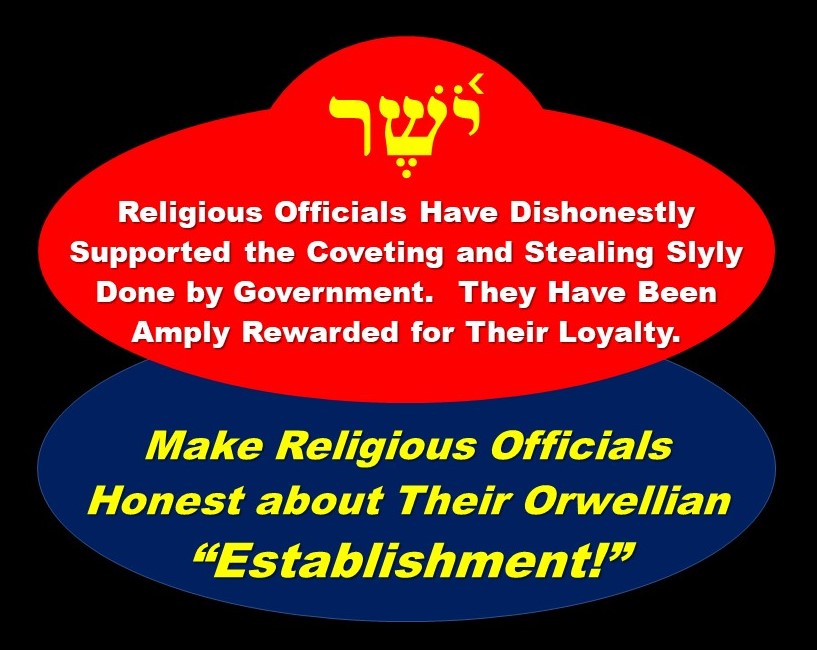 EXAMINE the LEVITES of ISRAEL

1. The Tribe of Levi was a special EVIL! (Genesis 49:5-7)

2. The Tribe of Levi Became Israel's "Priesthood" Under
Suspicious Circumstances, Explained in CLERGY SECRETS.

3. The Tribe/Priesthood of Levi Started the "Tradition" of
Religious Officials Being "Blind, Deaf, and Dumb" about
the Coveting & Stealing Done Through Government.

4. Levitical "Religious Authority" Gave Israel
"40 Years In the Desert" and then 3,500
Years of Orwellian "Tradition" to the World!

See Behind the Curtains!
"Church" makes coveting and stealing into issues about "sin" and "damnation" but slyly not about government. It is so Levitical!
When "Religious officials" are deceitfully "blind, deaf, and dumb" about government's coveting and stealing, they break Covenant for expecting your offerings!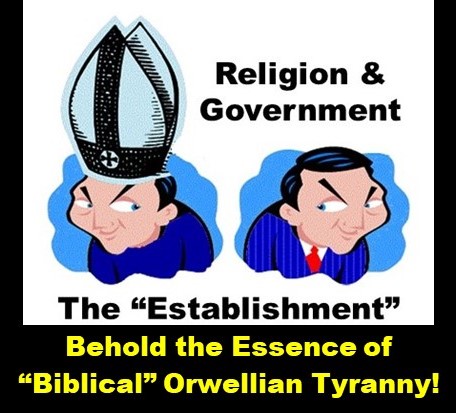 What's This All About?
Religious "officials" have long had staunch doctrine about "authority" but "not so much" (i.e. hardly anything) to say in sermons or otherwise about honest authority that does not covet or steal – especially regarding the cooperative "behind the scenes" fusion of government and religion as deceitful "Establishment."
Enticing? Examine more!
Over many centuries and in many nations, "religion" and "government" have ruled rather than served by using cunning means that dishonestly covet and steal. Only a taxed church will ever be honest about dishonest government. Besides, Jesus said to "pay taxes" because it elevated his perceived honesty. Jesus did not say to ignore government's coveting and stealing or easily let it "off the hook."

Assange on Dishonest Government
"The overwhelming majority of information is classified to protect political security, not national security."
– Julian Assange of Wikileaks

The keepers of "information" that protect political security most certainly have included religious officials!


Two Free
Introductory Downloads
The future completed edition of Clergy Secrets is on track to have over 300 pages. The following pdf files however offer a preview look right now.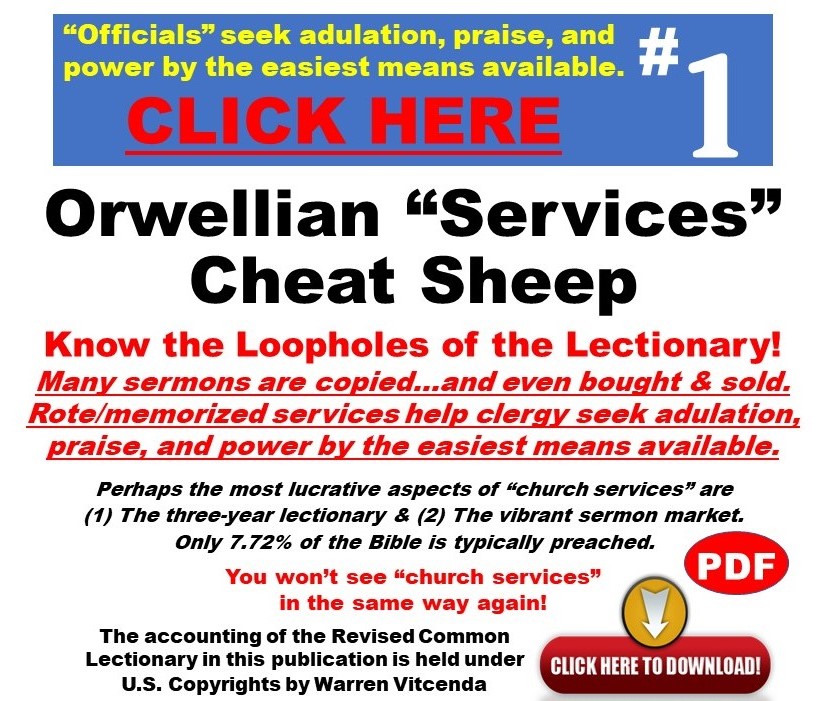 The $21Trillion You Can't Afford!
Besides people, just consider the following. With a Federal Government that has $21Trillion of growing debt AND the Social Security Trust Fund going broke in the United States after 2033, you cannot afford government that covets and steals from YOU – especially by means where "religious authority" is slyly used as leverage against you!


INSPIRED by STAR TREK!
CLERGY SECRETS was inspired by Captain Kirk's
Kobayashi Maru Test! If you know about it, you understand!
Does CLERGY SECRETS play by "church rules?"
No! LOL! But "church" certainly wishes that it did!

In the politics of "ministry," tyranny is assembled in the pews…

Your time, your money, and – most importantly –
your honesty are all at stake!

FACEBOOK

YOU MUST MASTER YOUR
"PUBLIC SERVANTS"
OR ELSE THEY WILL MASTER YOU
ON THIS SIDE OF THE PEARLY GATES!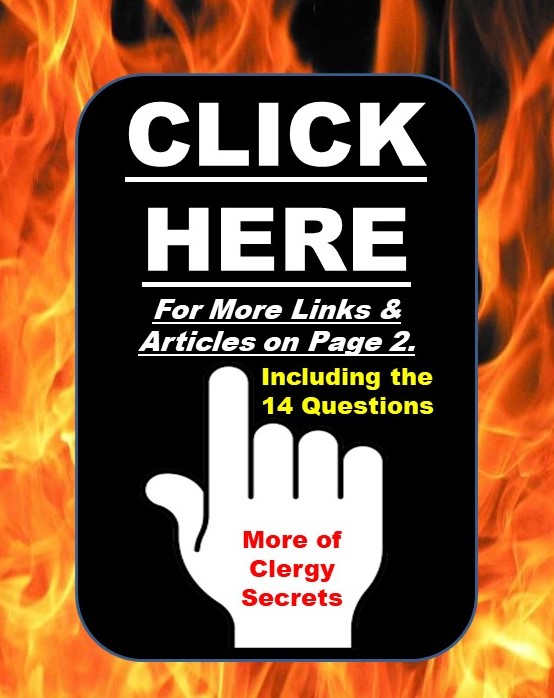 FACEBOOK