Behold the "Establishment!"
ClergySecrets.com GodScam.com ExodusErased.com
See "Behind the Curtains" of "Ministry" as it Slyly Seeks Adulation, Praise, and Power by the Easiest Means Available!
Your time, your money, and – most importantly –
your honesty are all at stake!
"Religion" has long been a tacit force that has coerced people to endure a "forgiving acceptance" of tyrannical government – thereby making religion itself into a sly tyranny as well.
FACEBOOK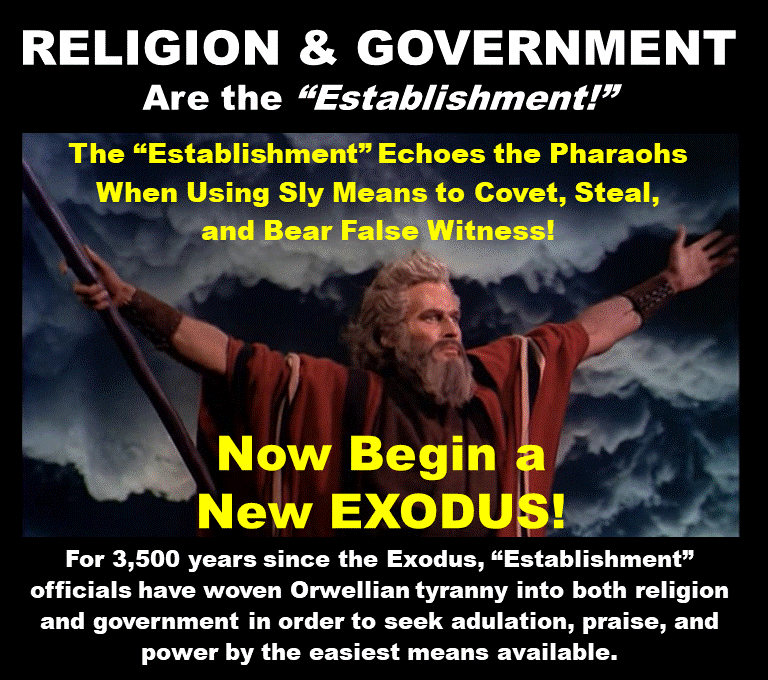 Photo courtesy Trailer screenshot, from DVD The Ten Commandments, 50th Anniversary Collection Paramount, 2006 [Public domain], via Wikimedia Commons (Click Here for Details).
Note: The 300+ Page Edition of CLERGY SECRETS
is Planned for Release on Amazon.com.
The 132 page "Segment 1 Edition" Preview is
available via the link at the bottom of this page.

Behold the Matrix when
Religion Becomes Tyranny!
What's This All About?
After the Exodus from Egypt, ancient Israel's newly established freedom was quickly extinguished by its own officials!
This curse has repeated for nearly 3,500 years!
Only events such as the Magna Carta (1215 AD),
the Reformation (16th Century AD), and the American
Revolution (1776 AD) have protected people from
religion being cunningly leveraged for tyranny!

YOU MUST MASTER YOUR
"PUBLIC SERVANTS"
OR ELSE THEY WILL MASTER YOU
ON THIS SIDE OF THE PEARLY GATES!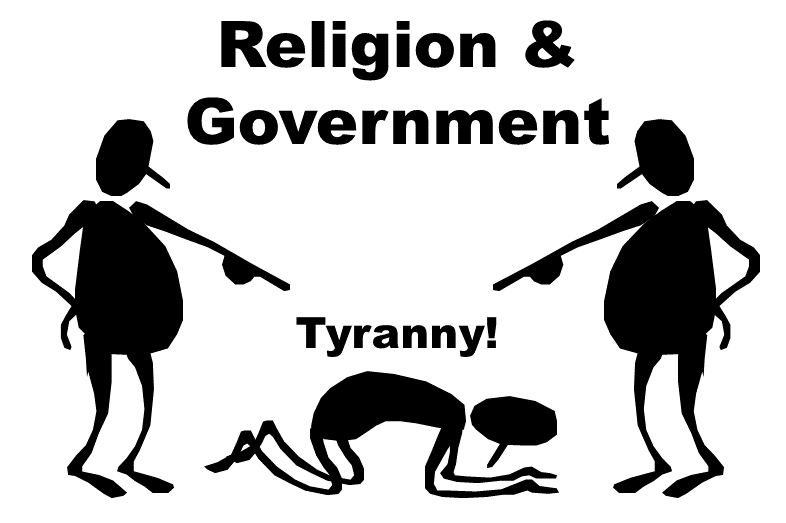 Beware of "authorities," in either religion or government, who quote "Give to Caesar what is Caesar's" because they're often wanting to support the "Establishment" and/or be like Caesar themselves!
"Then you'll find your servant is your master." – Sting
Religious Officials Preach "Kindness" and "Generosity" to the Multitudes, but not HONESTY to the "Establishment."
Yahweh gave the Ten Commandments and Jesus died to save souls, but they did not stop the sly formation of "Establishment!"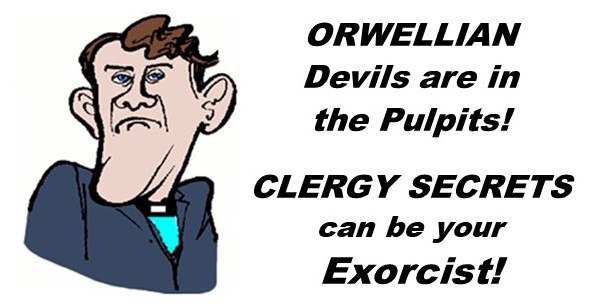 Religious Officials who support dishonest government have been "legion" and a curse on Western Civilization!
The traditional "separation of church and state" actually empowers a dishonest "Establishment" in both realms.
Religious Officials' Deceitfully Subliminal Message about Government is:
"Be positive (about government), even though doing such a thing may be supporting a bunch of lies."
(A paraphrase of LB Bork, author of The Red Amendment)
WRETCHED RELIGIOUS OFFICIALS!
They Have Been So Deceitfully "Nice!"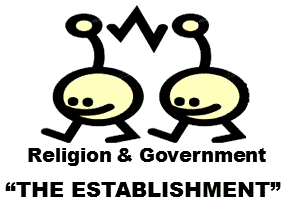 THINK DIFFERENT!
Opposing the "Establishment" does not risk one's salvation. It does though improve honesty on this side of the Pearly Gates!
Regarding "worship services," religious officials won't tell you about the wicked side of the three-year lectionary like CLERGY SECRETS!


Before entering CLERGY SECRETS at the bottom of this page, get the
"14 Questions" that will protect and defend you from the "Establishment" – because many "officials" will not honestly help you!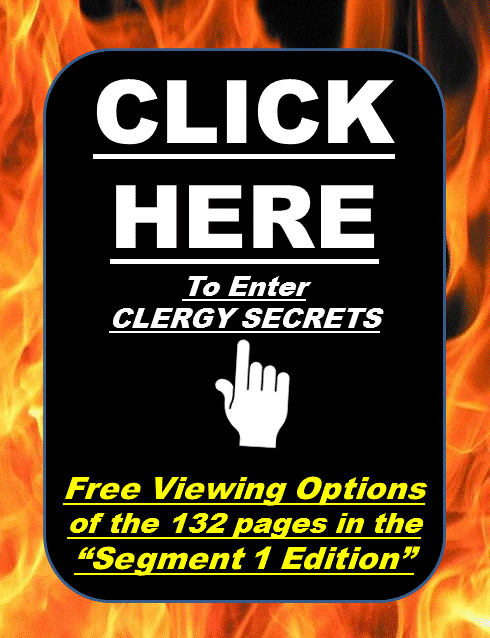 FACEBOOK