ClergySecrets.com GodScam.com ExodusErased.com
Think Again About "Ministry" That Seeks Adulation, Praise, and Power by the Easiest Means Available!
Your time, your money, and – most importantly –
your honesty are all at stake!
Orwellian Tyranny Needs Both Religion and Government.
It Has Had Both Since the Exodus.
FACEBOOK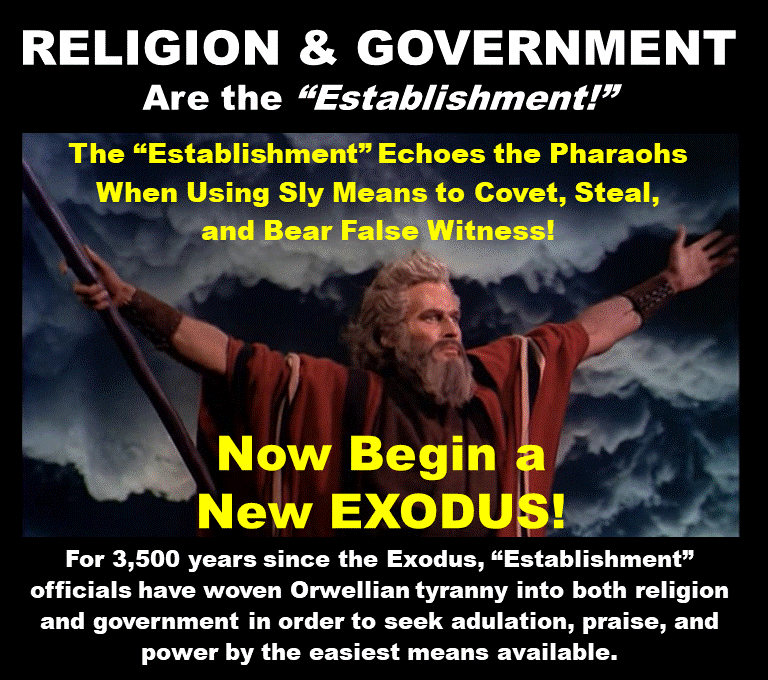 Photo courtesy Trailer screenshot, from DVD The Ten Commandments, 50th Anniversary Collection Paramount, 2006 [Public domain], via Wikimedia Commons (Click Here for Details).
Note: The 300+ Page Edition of CLERGY SECRETS
is Planned for Release on Amazon.com.
The 132 page "Segment 1 Edition" Preview is
available via the link at the bottom of this page.

Behold the Matrix when
Religion Becomes Tyranny!
What's This All About?
After the Exodus from Egypt, ancient Israel's newly established freedom was quickly extinguished by its own officials!
This curse has repeated for nearly 3,500 years!
Only events such as the Magna Carta (1215 AD),
the Reformation (16th Century AD), and the American
Revolution (1776 AD) have protected people from
religion being cunningly leveraged for tyranny!

YOU MUST MASTER YOUR
"PUBLIC SERVANTS"
OR ELSE THEY WILL MASTER YOU
ON THIS SIDE OF THE PEARLY GATES!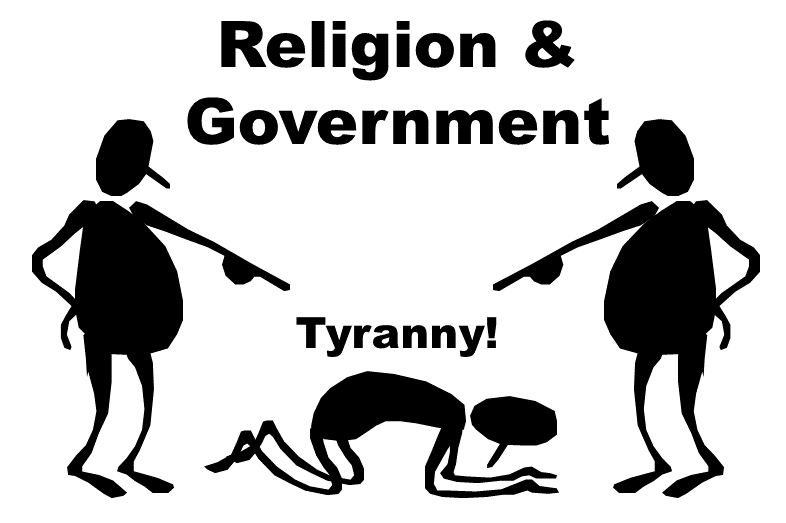 Behold the
"Establishment!"

Religious Officials Peddle "Kindness" and "Generosity,"
but not HONESTY.
Jesus died to save souls, but he did not stop
the formation of dreadful "Establishment!"
Since the Exodus, thanks mostly to sly religious officials, "religion" has not been honest enough to confront regimes that cunningly covet, steal, and bear false witness.
History, including the Biblical Story, would have been much different if "religion" had protected Exodus-freedom instead of cunningly extinguishing it!
The "Establishment," religion and government, has protected itself by dishonestly leveraging "authority" for 3,500 years!
"Religion" is an Endeavor in "Mass Psychology."
Examine Mass Psychology in EDWARD BERNAYS' Book
"PROPAGANDA"
"The systematic study of mass psychology revealed to students the potentialities of invisible government of society by manipulation of the motives which actuate man in the group. Trotter and Le Bon, who approached the subject in a scientific manner, and Graham Wallas, Walter Lippmann, and others who continued with searching studies of the group mind, established that the group has mental characteristics distinct from those of the individual, and is motivated by impulses and emotions which cannot be explained on the basis of what we know of individual psychology. So the question naturally arose: If we understand the mechanism and motives of the group mind, is it not possible to control and regiment the masses according to our will without their knowing about it?" – Edward Bernays
(Propaganda, page 71, 2005 – Originally published in 1928)
Edward Bernays: Father of modern Public Relations
and nephew of Sigmund Freud.
WRETCHED RELIGIOUS OFFICIALS!
They Have Been So Deceitfully "Nice!"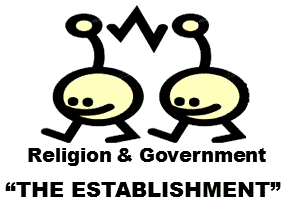 THINK DIFFERENT!
Religious officials won't tell you about the wicked side of the three-year lectionary like CLERGY SECRETS does!


Before entering CLERGY SECRETS at the bottom of this page, get the
"14 Questions" that will protect and defend you from the "Establishment" – because many "officials" will not honestly help you!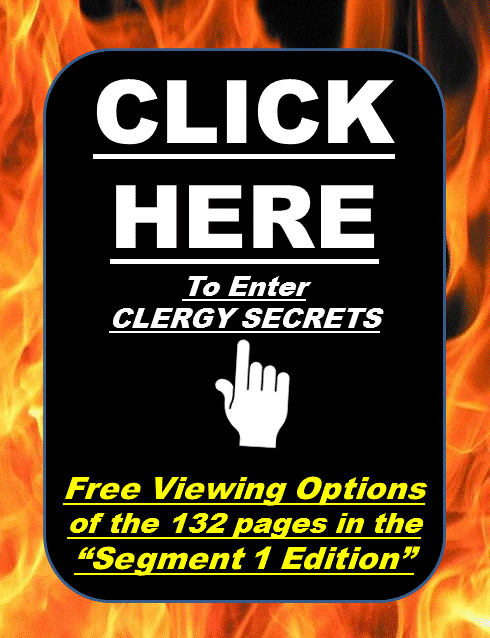 FACEBOOK